A Minecraft Graphic Novel called Minecraft Volume 1 was released on June 4, 2019, by R. Sfé Monster, Sarah Graley and John J. Hill. Published by Dark Horse Comics.
Brief Excerpt:
Tyler is your everyday kid whose life is changed when his family has to move from the town he's always known. Thankfully, Tyler has a strong group of friends forever linked in the world of Minecraft! Tyler, along with his friends Evan, Candace, Tobi, and Grace have been going on countless adventures together across the expanses of the Overworld and are in need of a new challenge. They decide to go on the Ultimate Quest--to travel to the End and face off against the ender dragon!
The comic book has 4.5 out of 5 reviews on Amazon, I top reviewer said it was "age-appropriate". But there's been Amazon reviews and complaints that the comic contains homosexual content and sexuality propaganda in it. 2 female characters Candance and Grace are both Lesbian characters, one of them asks out on a date and their characters go on a romantic homosexual relationship. Believe it or not, this is part of the story. This is unacceptable and totally inappropriate for a children's book. It's very out of place for a story about Minecraft and children do not want this kind of themes.
Here are the top reviews from Amazon
No information about the other 2 authors but Sarah Graley is a British cartoonist, best known for the ongoing webcomic, Our Super Adventure, and the Kim Reaper comic series. Also Rick And Morty spin-off miniseries, Little Poopy Superstar. Her cliche art style is liberal expressionist/modernist that many consider tiresome and she writes and draws progressive/liberal comic books for children and adults with her personal viewpoints. She also has a blue checkmark on Twitter.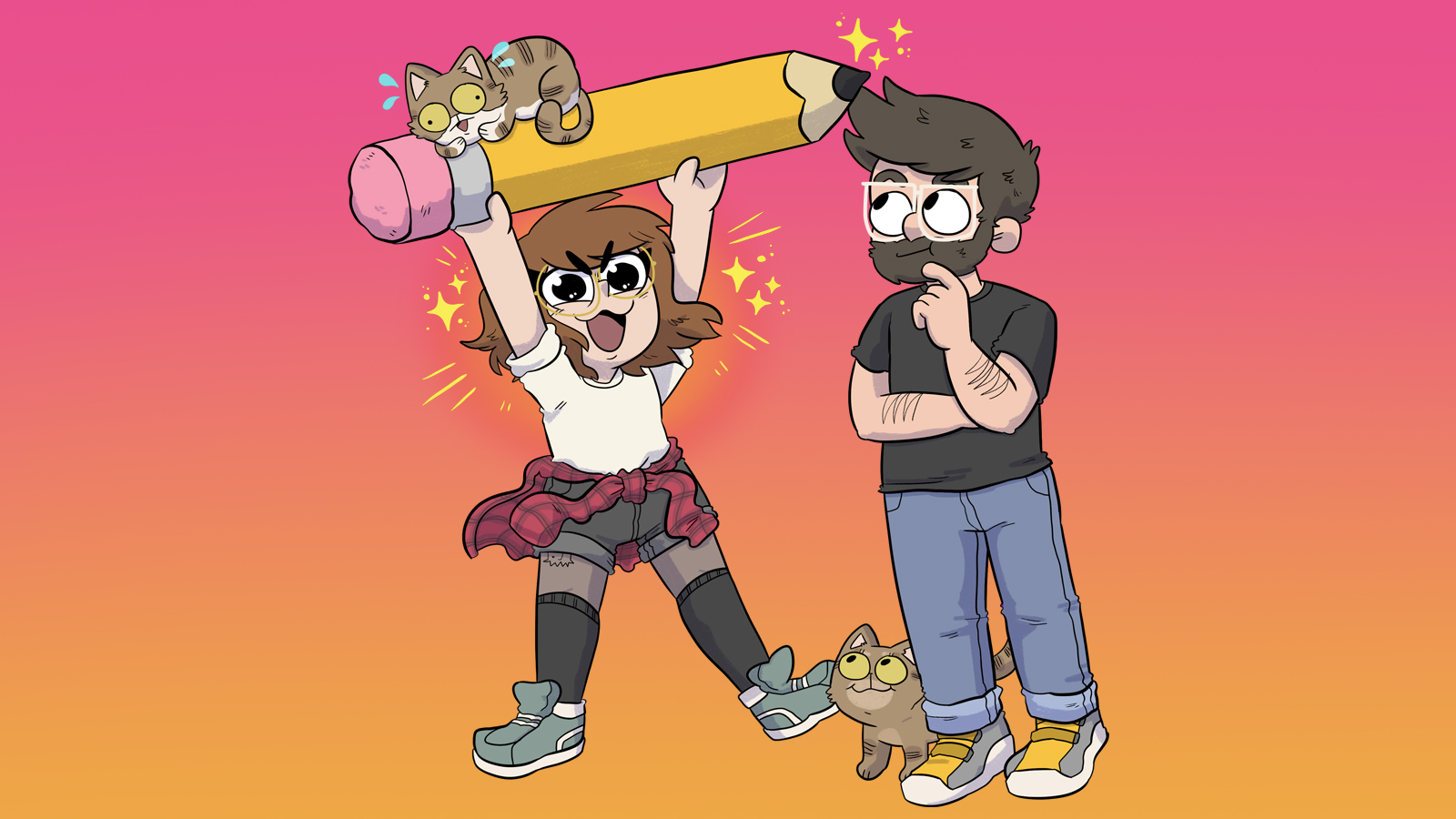 She's also known for creating Kim Reaper for Oni Comics, a romatic/comedy/horror comic about a college student named Becka who has a crush on her classmate Kim, becoming Lesbos.
In conclusion, in this day in age in the Western World, no matter where you live. You should have the right to protect your children from this kind-of propaganda. Like one of the reviewers said, Expressions of homosexual feelings or hetero feel extremely out of place in a book with a young demographic! This is NOT OKAY! These topics should be left for parents to discuss with their kids, not pushed on them in. In my opinion, homosexual content should be for adults only and niche (under the radar) and not mainstream since it's a controversial adult subject matter and many religions in many nations believe its taboo/blasphemy, unhealthy and Anti-family. Continuing to make degenerate stories like these, will only piss people off even more.