255x320 pixels of pleasure, times three...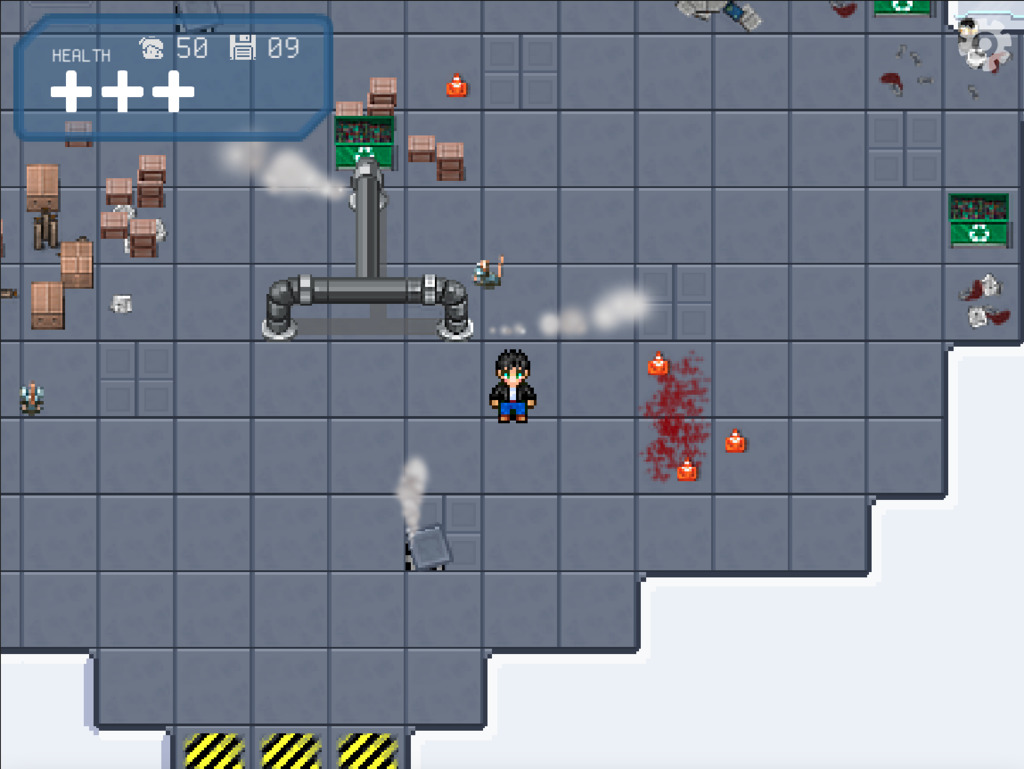 A fan of dialogue based point and click adventures or top down action games? Just like exploring environments and finding interesting locations and items? Then this could be the game for you.
Provenzano: The Lethal Dose is an 2D point n' click adventure game developed by PimientoDREAMS using the Unity Engine with 16-bit retro graphics
"A brand new adventure based in the future dystopian city of New Jacksonville, FL. A murder has occurred deep in the heart of pharmaceutical mega-corporation Eschem's headquarters and private investigator Michael Provenzano has been hired to stake the place out. What truths will he uncover? What secrets are lurking down the many winding corridors of Scentia Tower?
That's where you, the player, come in!"
The controls are very easy as there is a tutorial at the beginning, the stereo soundtrack is nice, and the frame-rate (60 FPS) is smooth! So far, there's no bugs and crashes. It runs very well on Windows.
The soundtrack album is scheduled to be released on October 21 2021.
The game is worth checking out. It's free to download and you can play it on Windows and Mac OS X. And it should be easy run on a potato computer. There's no Linux version yet, but you can use Valve Proton or PlayOnLinux to get the game running.
Windows: https://anonfiles.com/L790Y6Beu0/ProvenzanoTLD_zip
Step 1 - Download the zip above, unzip it and move the directory to an appropriate location (e.g. C:\Program Files).
Step 2 - Navigate into the unzipped directory and run ProvenzanoTLD.exe to begin playing.
MacOS: https://anonfiles.com/Hf80Y0B5u1/ProvenzanoTLD.app_zip
(Note: Due to Apples installation requirements being more strict, the installation process is mildly more complicated than for Windows)
Step 1 - Download the zip above, unzip it and move the app to an appropriate location (e.g. /Volumes/OSX/Applications).
Step 2 - Ensure the app has correct permissions for running by opening the Terminal app and running the following command (replace /Volumes/OSX/Applications with the location you selected if it's different to the example above):
chmod a+x /Volumes/OSX/Applications/ProvenzanoTLD.app/Contents/MacOS/*
Step 3 - Open your app, but do so by right clicking the icon and selecting open. The first time you do so, you'll be given a warning. Clicking the Open button in this modal will allow you to continue.
You can follow PimientoDREAMS on Gab, Itch.io, Minds, and SoundCloud.
And you can support on SubscripeStar.
Share to Gab